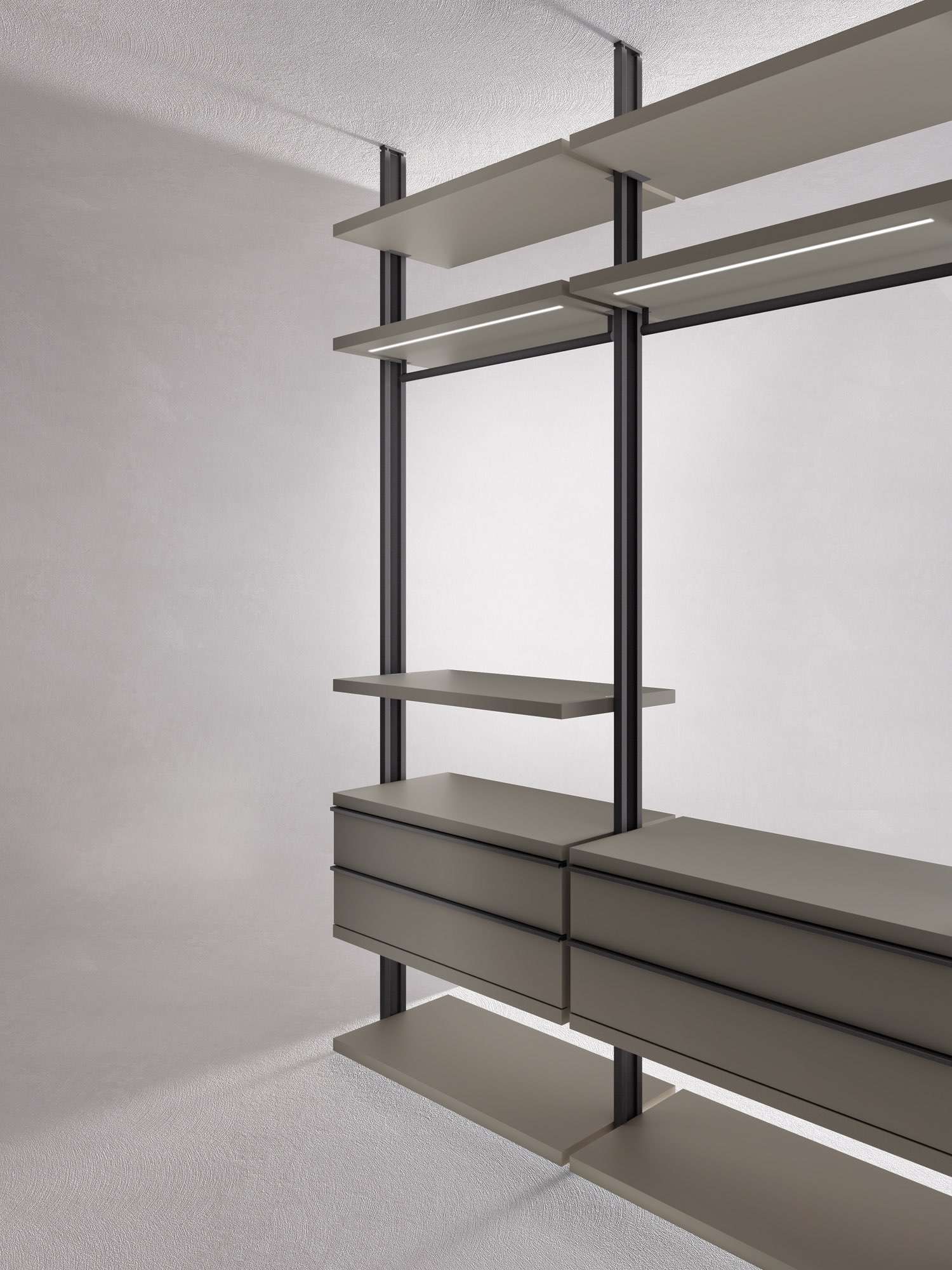 Walk-in Wardrobe
Vesta Line
Vesta is a walk-in wardrobe that allows the organization of the space flexibly and with maximum efficiency. It combines the modules with an aluminum structure in lead finish and can be matched with all HenryGlass doors.
The upright can be fixed floor-to-ceiling or floor-to-wall.
Floor-to-ceiling (picture A) fixing is obtained by the pressure of adjustable bottom and top thrust devices.
Floor-to-wall fixing (picture B) is obtained by means of a bottom thrust device and an upper spacer that is fixed to the wall.
The floor-to-ceiling upright is available up to 3100 mm high while the
floor-to-wall upright is up to 2600 mm high.
Greater heights are available on request.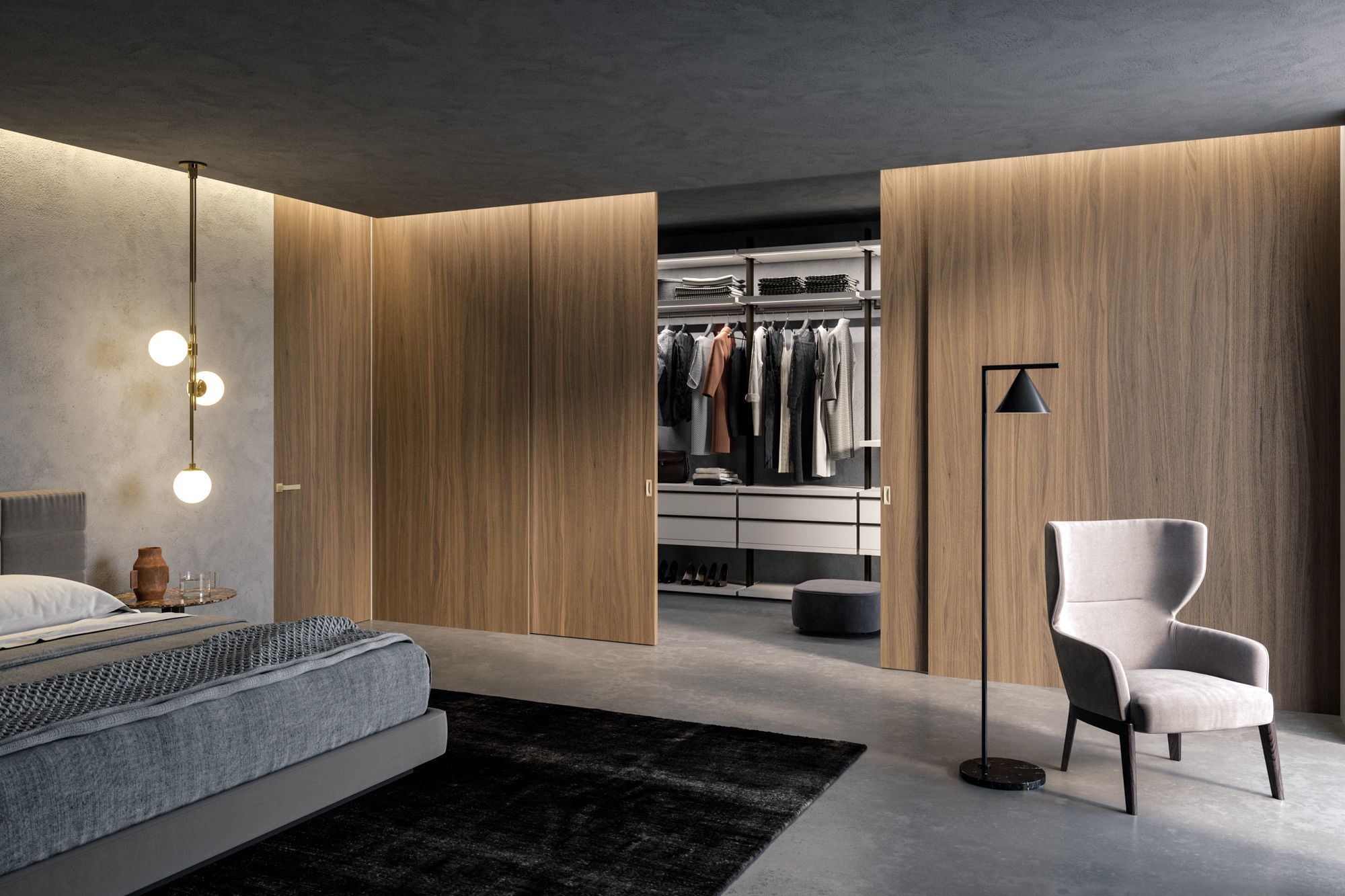 Product features
The structure, characterized by fixed wall or ceiling pillars, can be equipped with shelves, chest of drawers, extractable accessories and LED light.
The uprights represent the most relevant vertical element of the whole system and they allow the free positioning of the gear along their height.
Customization and flexibility
Combined with glass door system
Ceiling or wall connections
Free arrangement of items and furnishing accessories
Wide range of finishes