Wall system
Manhattan and Vitra lines
A system of partition walls that are ideal for designing contemporary environments that make the glass the protagonist thanks to sophisticated technical features and an overall minimal impact.
Swing doors or pivot doors, combined with fixed glass, design the space in linear or more dynamic compositions and constitute a unique opportunity to imagine spaces by fitting into their volumes and geometries.
A customisable design with many configurations, both in terms of the layout of the partition wall, exploiting the various opening choices, and in terms of the effect of the glass, which can be more or less opaque, extralight or coloured, including with various types of decoration.
The Cube frame is an essential component in this partition system since it is the main connecting element between the doors and the fixed walls.
Cube frame combined with Pivot door and fixed glass panels

Cube frame combined with Vitra Hinged door and fixed glass panels

Cube frame combined with Manhattan Hinged door and fixed glass panels

Cube frame combined with Hinged door 180 and fixed glass panels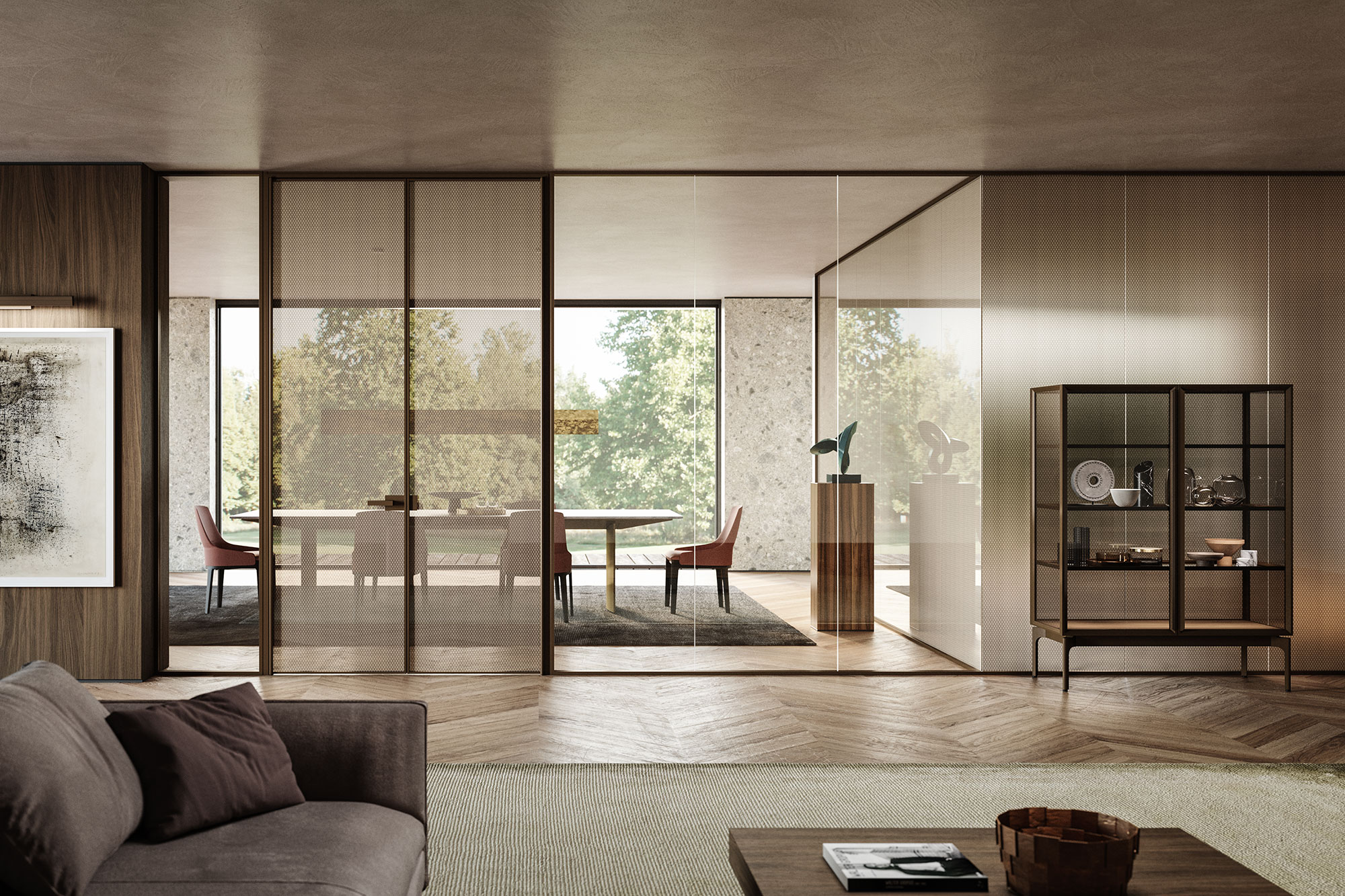 Wall system with fixed glass and double swing doors 180 Manhattan on Cube frame, clear and frosted glass, Ramiè decoration, Life handle, moka finish
Wall system with fixed glass and double swing doors 180 Manhattan on Cube frame, clear and frosted glass, Ramiè decoration, Life handle, moka finish