External wall sliding door
Manhattan Line
External sliding tracks with valance or recessed in the false ceiling allow the door to slide.
Ideal for large spaces, they are designed to divide spaces according to the design.
Dimensions on demand.
The doors can be customized with a maximum
width of 1260 mm and a maximum height of 3000 mm.
Glass thickness of 10 mm (tempered monolithic or tempered laminated).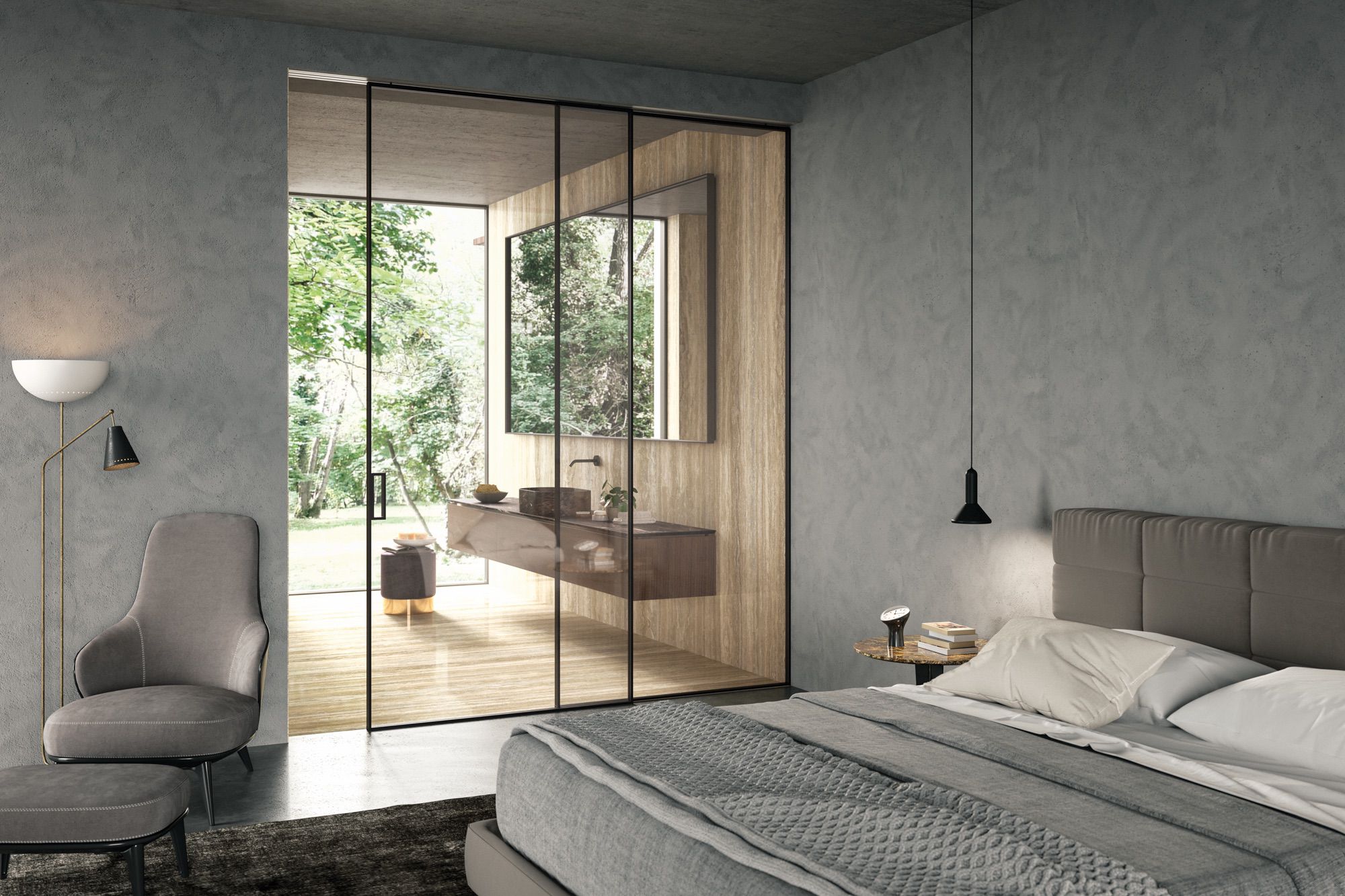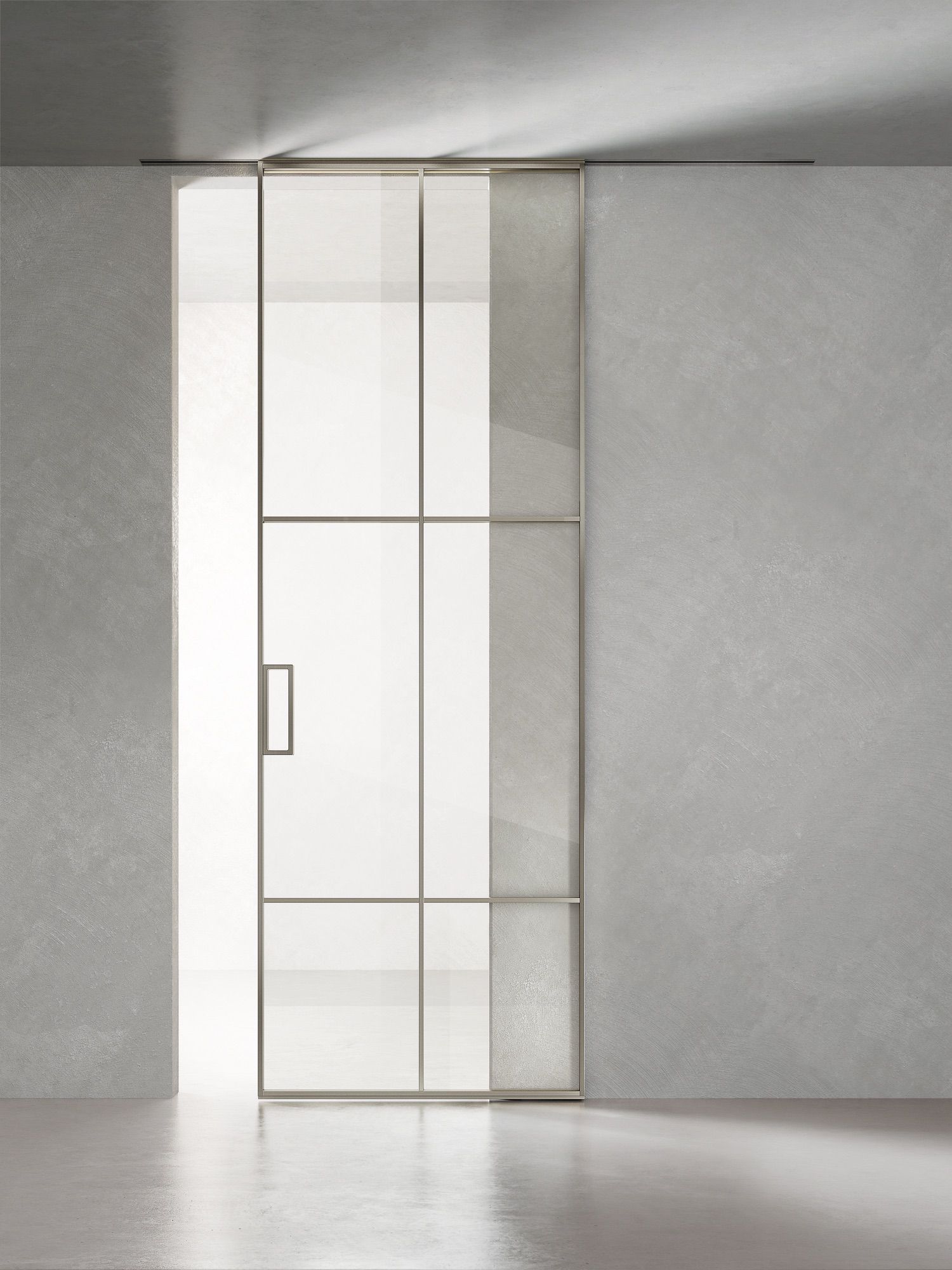 In this collection, the glass door is enriched with graphic compositions characterized by horizontals and verticals aluminum profiles especially chosen to give originality to the glass panel. These are decorative elements with a recognizable and exclusive style, able to provide character to the surrounding environment through the harmonious relationship of the geometric modules on the glass surface.
I quattro modelli compositivi sono stati selezionati in modo da essere esclusivi e riconoscibili sul mercato. A richiesta possono essere personalizzati per posizione, verso e passo permettendo di realizzare diverse configurazioni estetiche in grado di rispondere a differenti esigenze stilistiche e progettuali.



The glass door systems by HenryGlass are custom-made with different types of accessories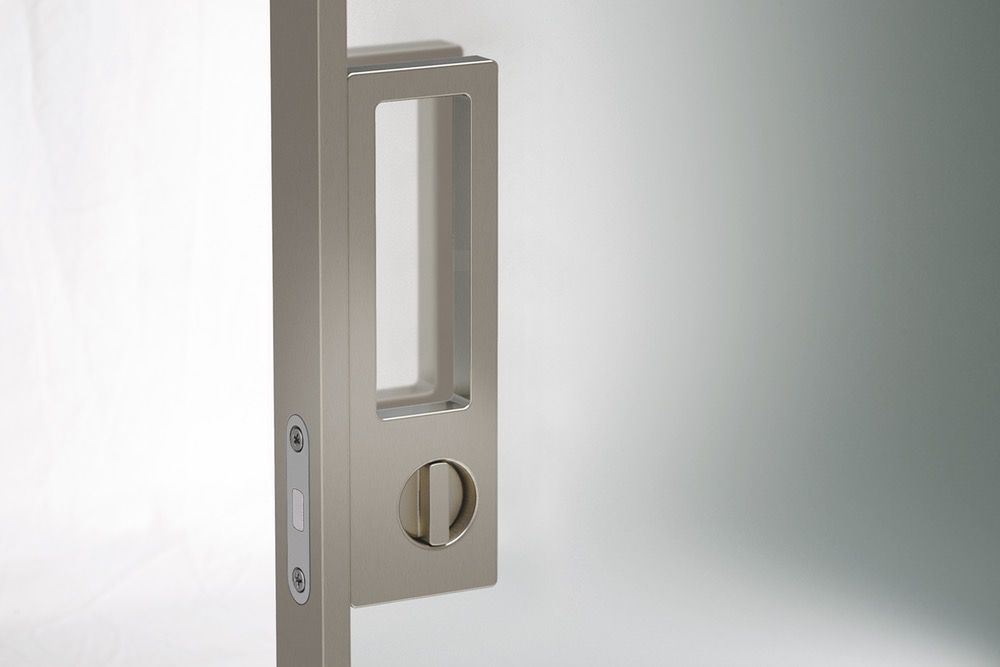 Square handle with privacy closing system
For sliding doors
Aluminium

Black

Moka

Titanium

White

Avenue handle
For sliding doors
Aluminium

Black

Moka

Titanium

White

Square handle
For sliding doors
Aluminium

Black

Moka

Titanium

White