Bespoke Doors and System for Architecture and Interior Design.
Choose your door
Our types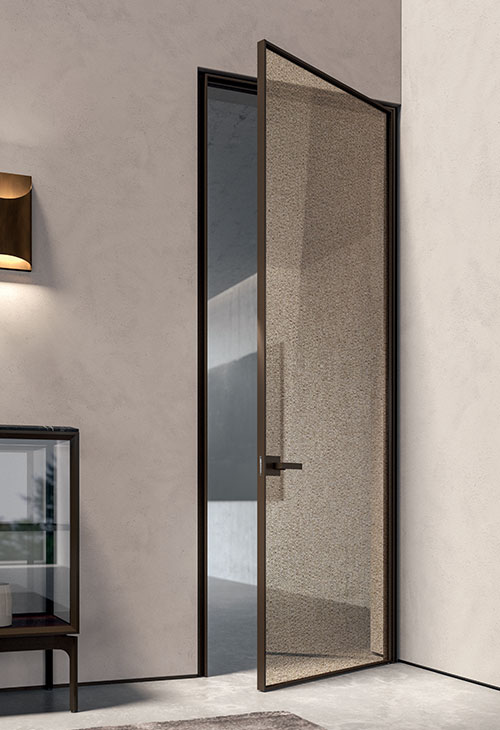 Swing doors
With wooden or glass swing doors, you can update the rooms in your home, office and contract spaces with a touch of creativity, elegance and design. Choose from solutions with a modern style or swing doors with an evergreen retro charm.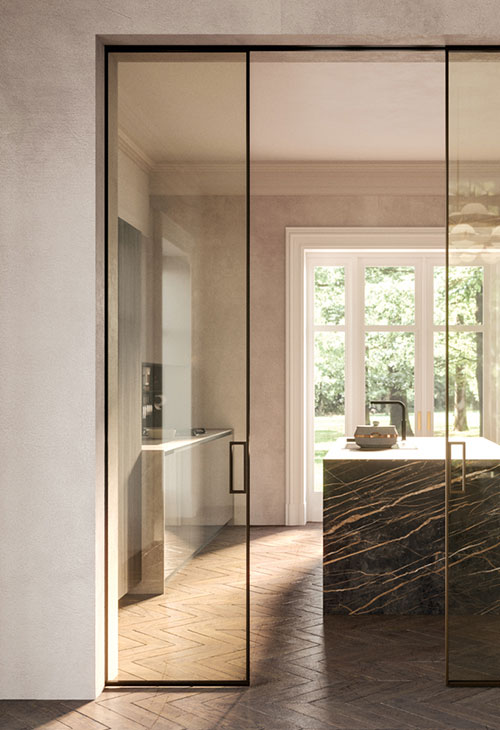 Disappearing sliding doors
The sliding door systems offers the perfect balance between functionality and design to revamp internal spaces. The doors come in two different materials, glass or wood, based on the requirements of each single room.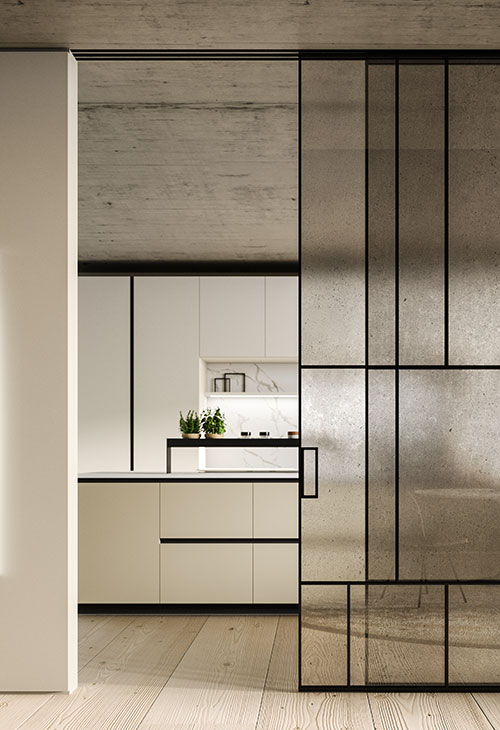 External sliding doors
External sliding doors feature tracks, along which they slide, that are visible or recessed into false ceilings. The main feature of this door system is the effect of strong visual and spatial continuity between the different rooms in the house.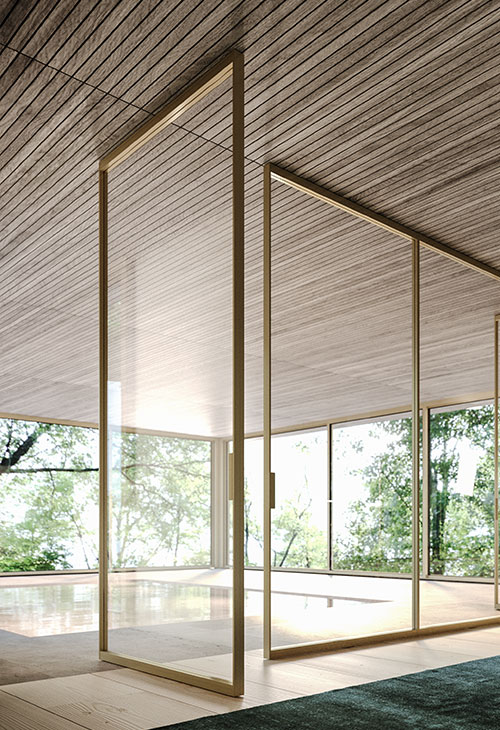 Pivot doors
A manifesto of style and design choice that is anything but conventional, pivot doors are increasingly in vogue. Thanks to the invisible pivot hinge, they rotate on their vertical axis and are distinguished by their fluid, elegant and totally controlled movement.
Your glass door by HenryGlass
Flexible systems, numerous finishes for decorated and undecorated doors, where glass is the main focus, and a Made in Italy tailoring that allows for truly customised solutions for seamless integration within each room.
HENRYGLASS IS DECORATIONS
Make your door and your environments unique through the exclusive decorations by HenryGlass, lose your way in our collections or send us your custom-made design, dare with creativity!