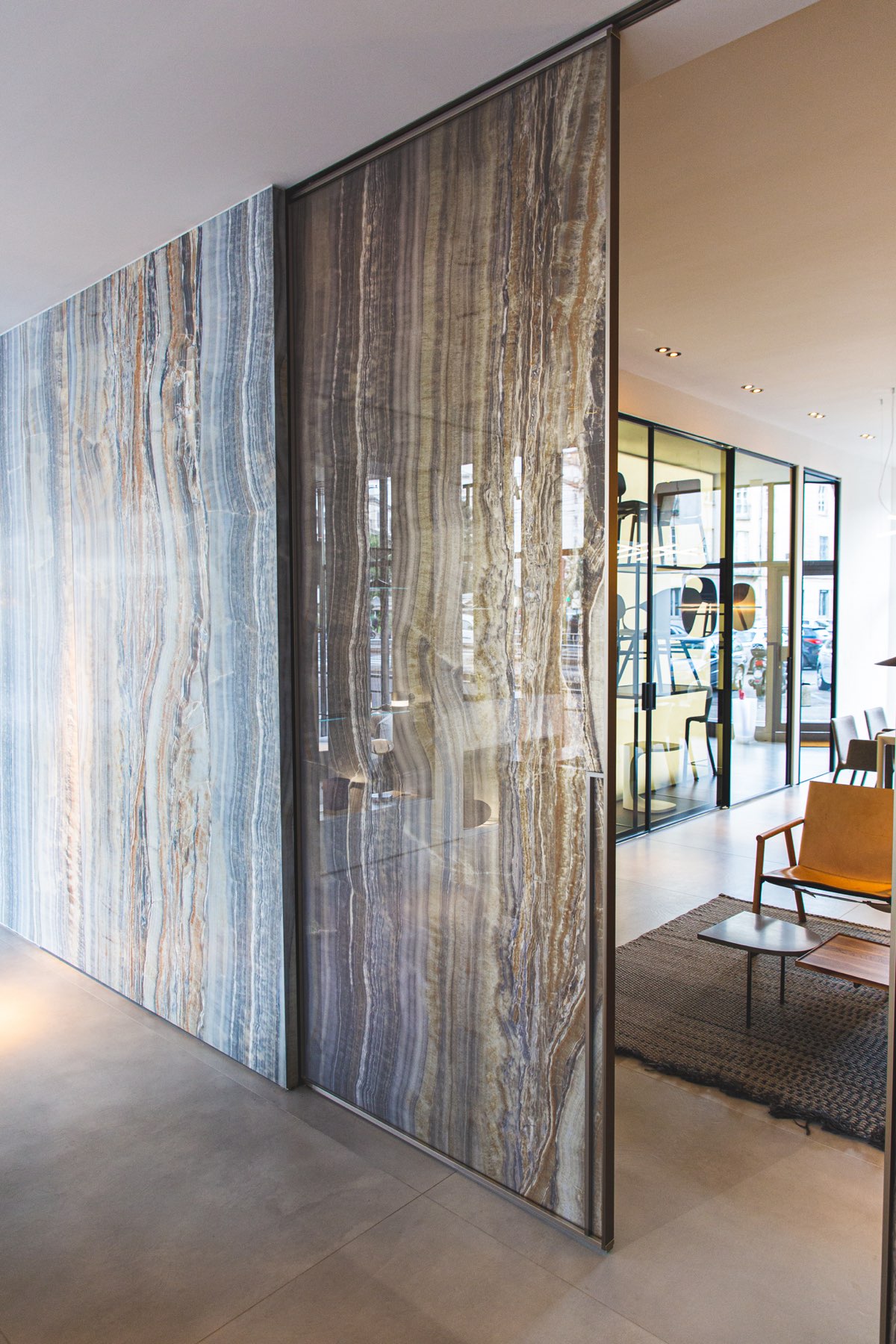 Furniture, furnishing accessories, accessories of all kinds: you can indulge as much as you want, but walls and floors play the fundamental role in furnishing the home.
The boiserie is a decoration technique that consists in covering the walls with panels in wood, glass, or other material to enhance and give them a strong personality. Although it has always been a prerogative of the stately homes, today they have taken hold in environments that follow classic and contemporary styles.
When and why to use boiserie
The boiserie is used for three main reasons: the first is decorative, even a demonstration of a status, typical of fine and sophisticated furnishings; the second is to protect the walls, used in environments that require greater insulation; the third is purely aesthetic, to give character to anonymous spaces or with very long or large walls.
In any case, the installation of a boiserie is particularly interesting when it is combined with sliding or hinged doors that literally disappear in the repetition of the panels. Increasing or decreasing sequences of rectangular, square, horizontal or vertical lines, create an optical illusion that allows the observer to always be pleasantly surprised.
The charm of a door that becomes a wall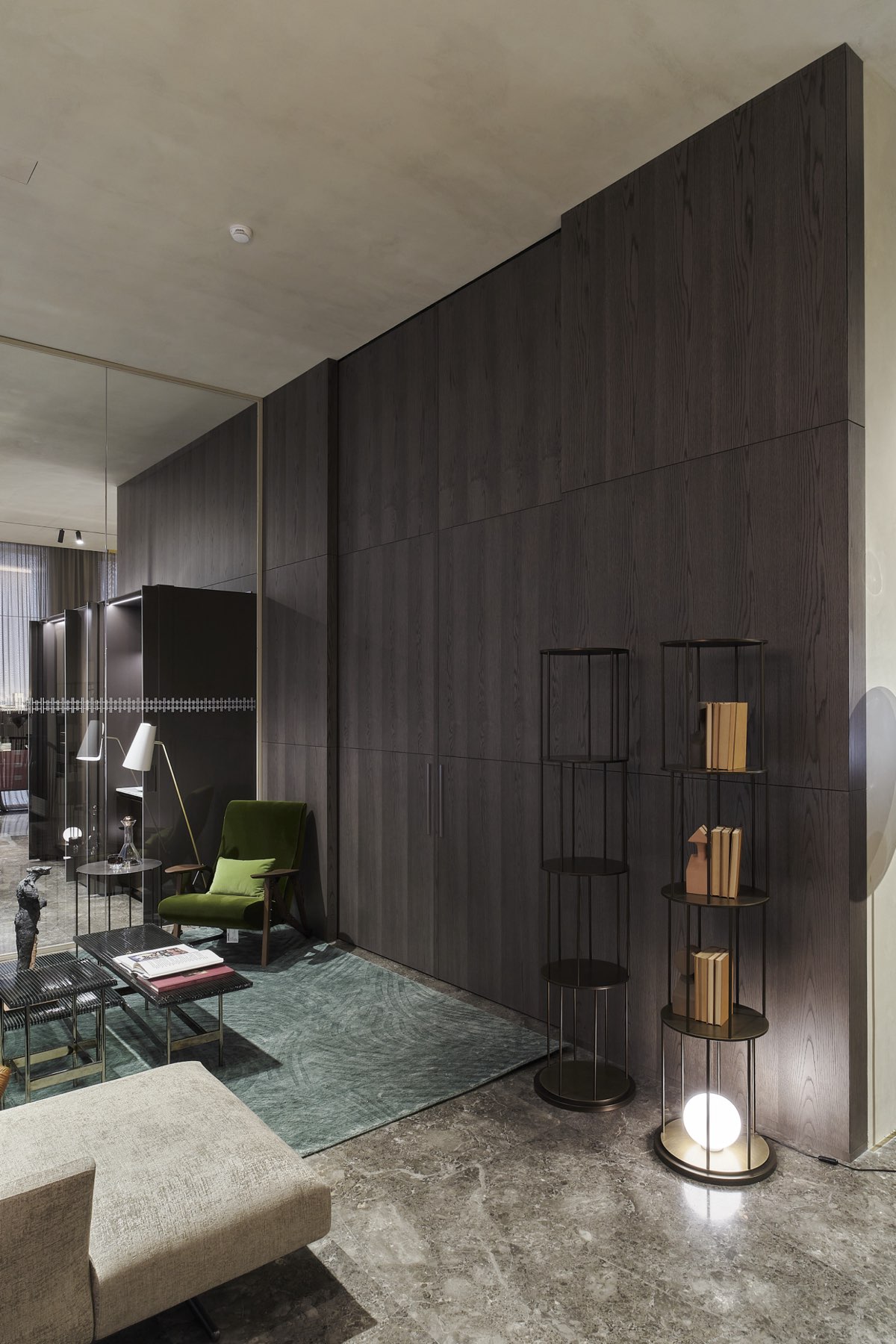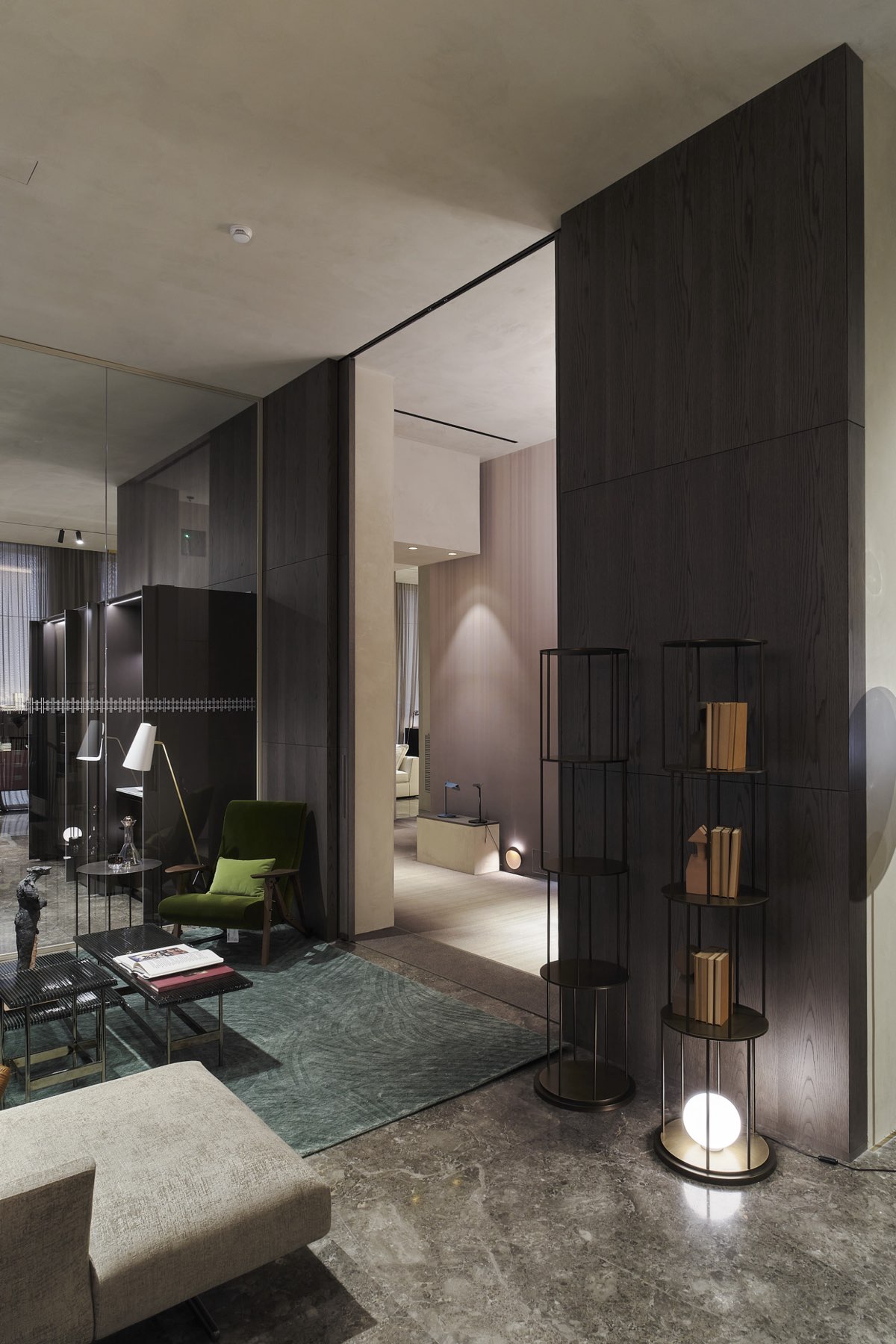 What materials
can be used
Wood is a noble material, able to give warmth to any environment. Sometimes, using it only to cover the floor is almost an understatement. So why not use it in wall cladding, reinventing it to mask doors and offer completely new perspectives? 5 mm thick panels of Graphite Oak, Canaletto Walnut or Eucalyptus become the basis for experimenting and exploring new solutions for interior design.
Glass in all its facets, on the other hand, can lead to a real reinterpretation of the great tradition of wall cladding, realized through the succession of large 5 mm panels in lacquered, mirrored or decorated glass, capable of making the boiserie the absolute protagonist of the environment. Combinations and contaminations occur between symmetry, purity, and balance of proportions, with various chromatic and creative possibilities.
As far as the "Marbling" collection is concerned, the marble slabs used to decorate the doors are the result of a partnership with Iris Ceramica group. For a glossy / opaque contrast effect between doors and walls, you can choose for a covering with large-format ceramic slabs.