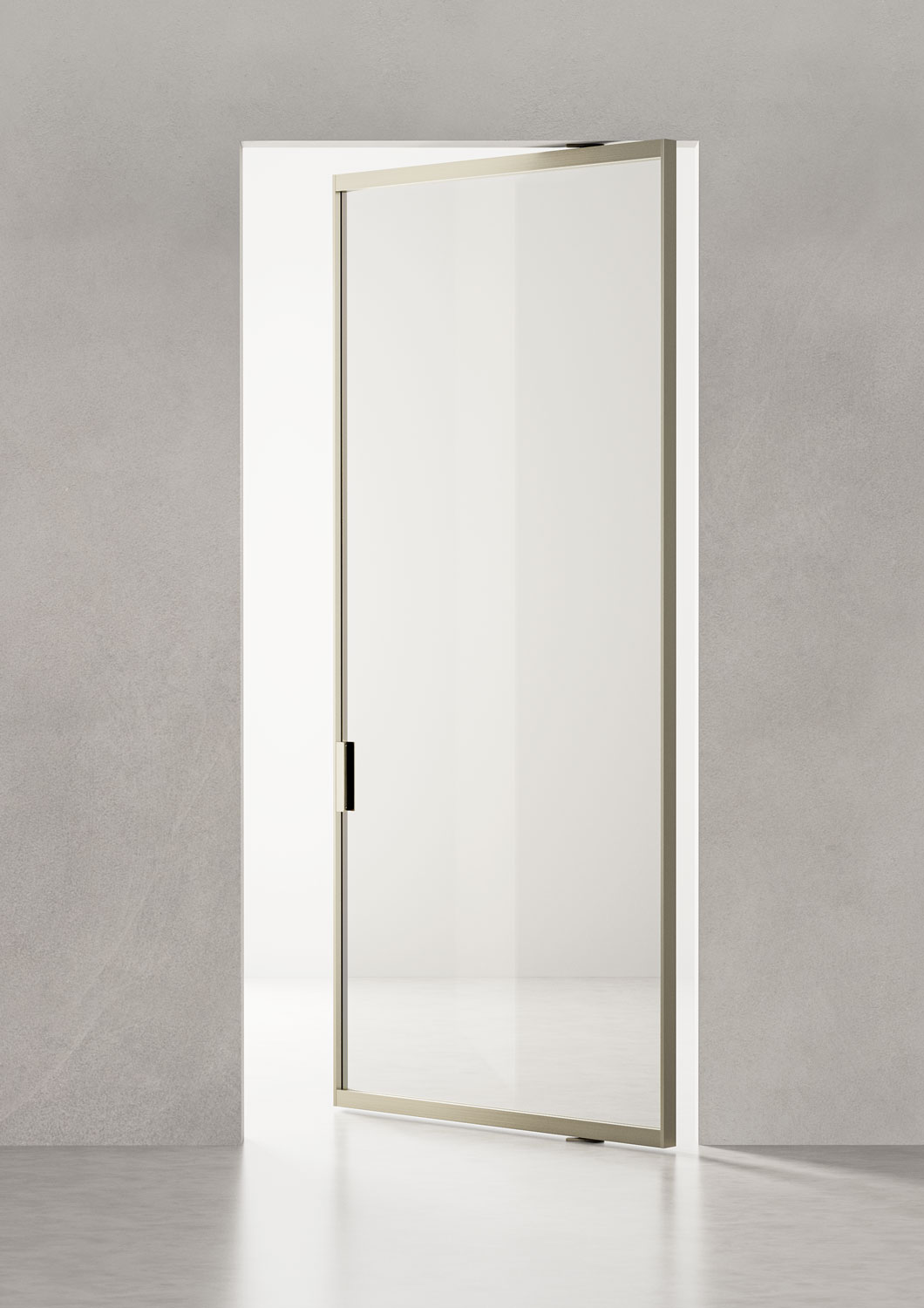 Pivot Door
Manhattan Line
An invisible pivot hinge, hidden within the perimeter profile and which can be placed either at the centre or to the side, allows the door to rotate on its axis.
Certified to guarantee a load up to 150 kg, the pivot doors are available in considerable sizes, thereby creating extremely interesting openings at the design level.
The doors do not require frames or jambs, but, if desired, they can be combined with the Cube frame that limits their opening.
Custom dimensions.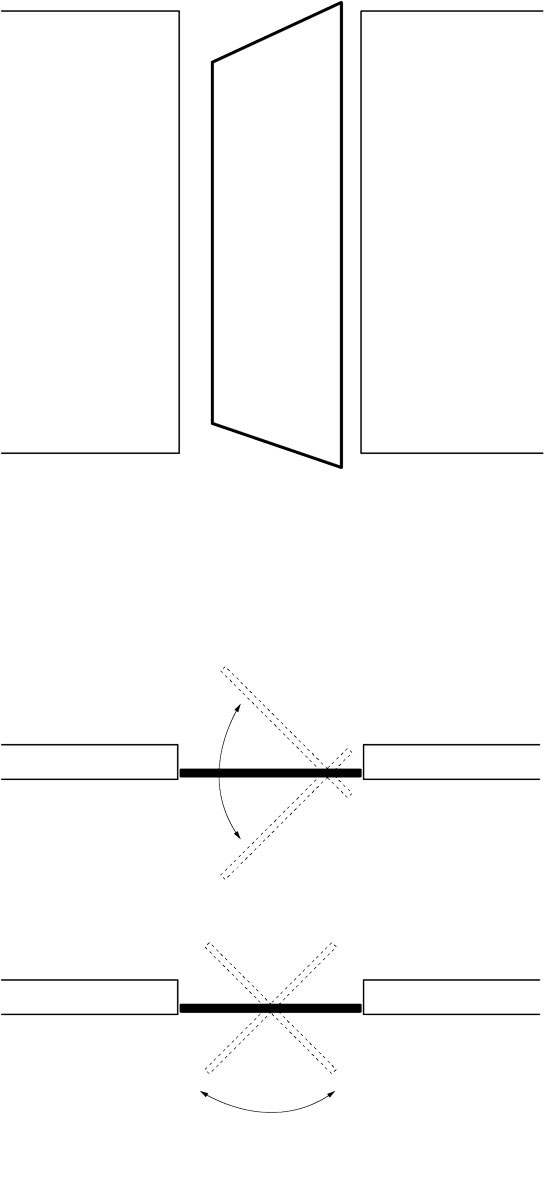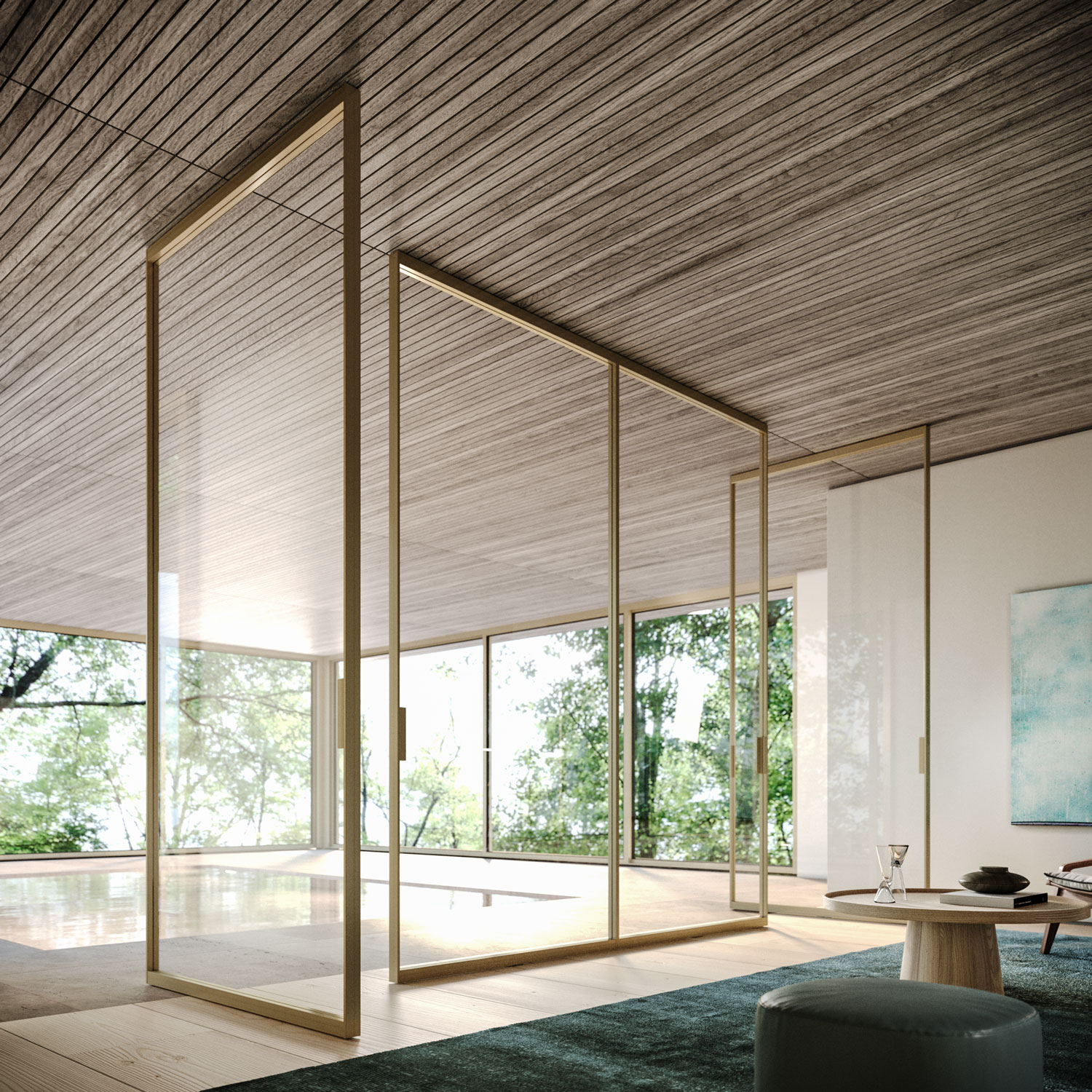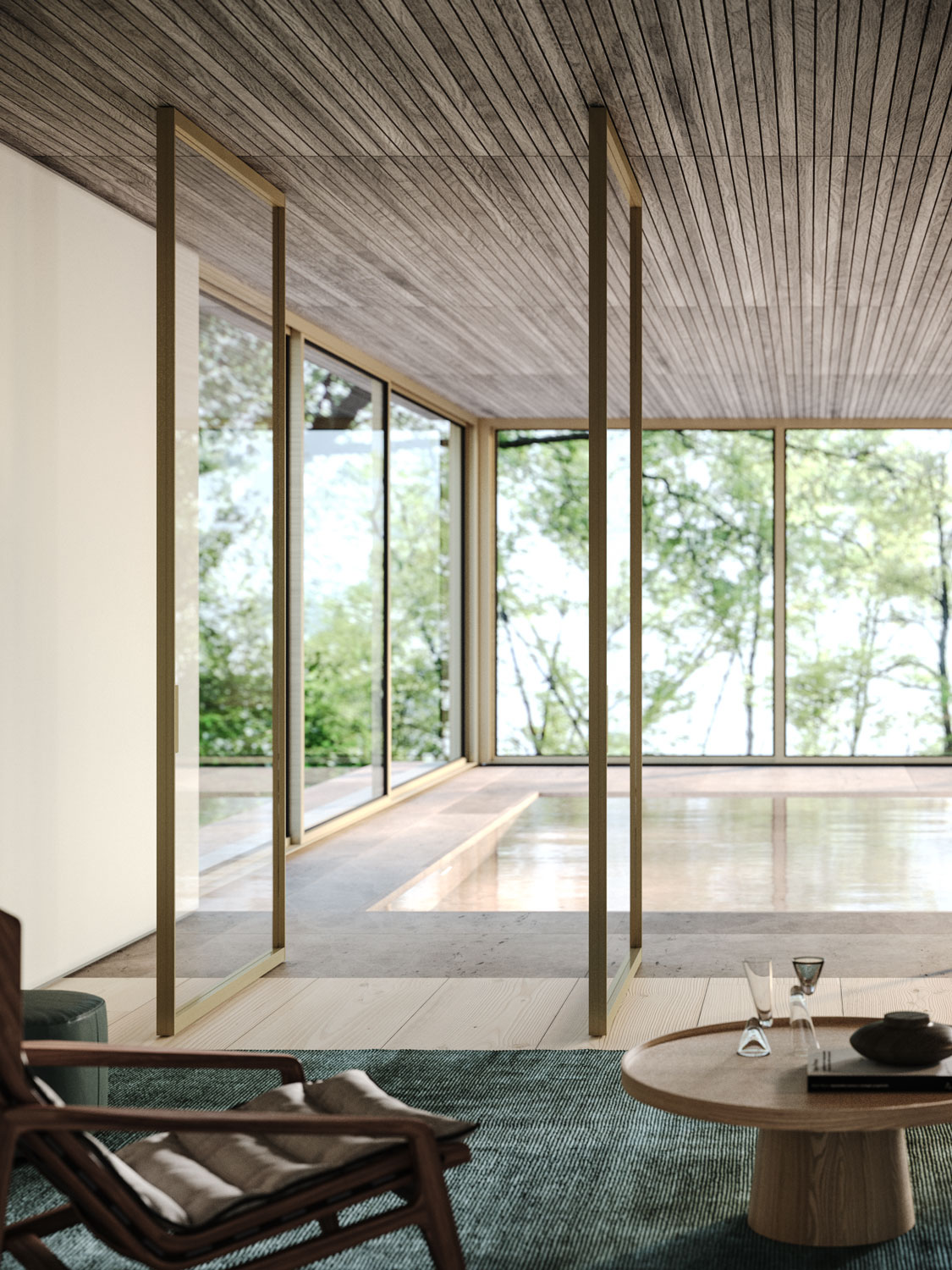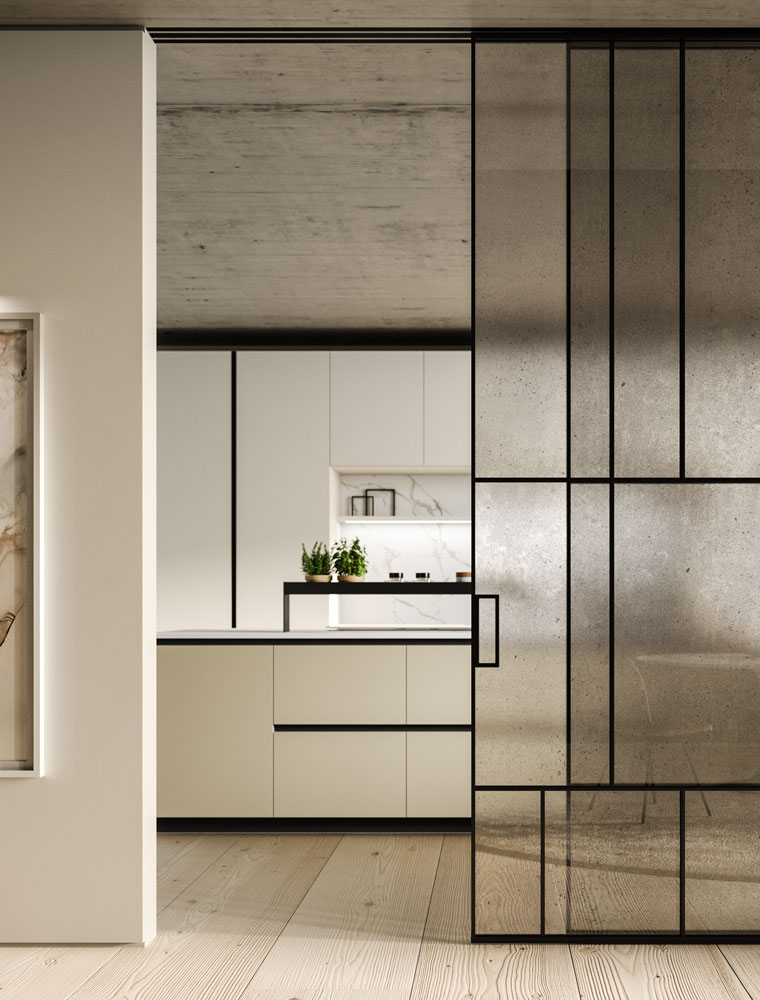 The choice of English-style doors is tied to a question of design but also to the desire to recreate environments with a timeless, retro charm.
The Grid collection recalls elements of the industrial style with clear, squared, minimal forms.
Nicola Gallizia has designed eight refined and extremely contemporary models for HenryGlass that are able to create, either alone or combined with other designs, balanced configurations with a strong aesthetic impact.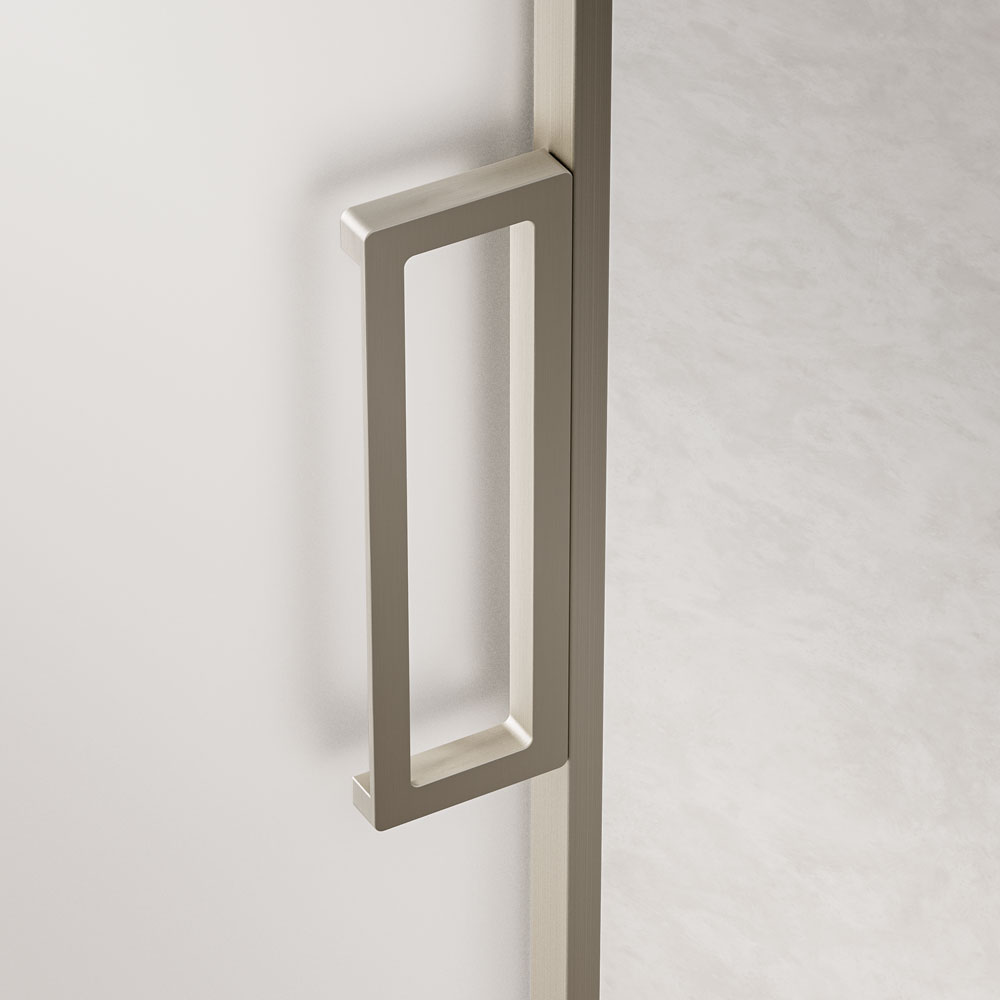 Black

Aluminium

White

Titanium

Moka

Brass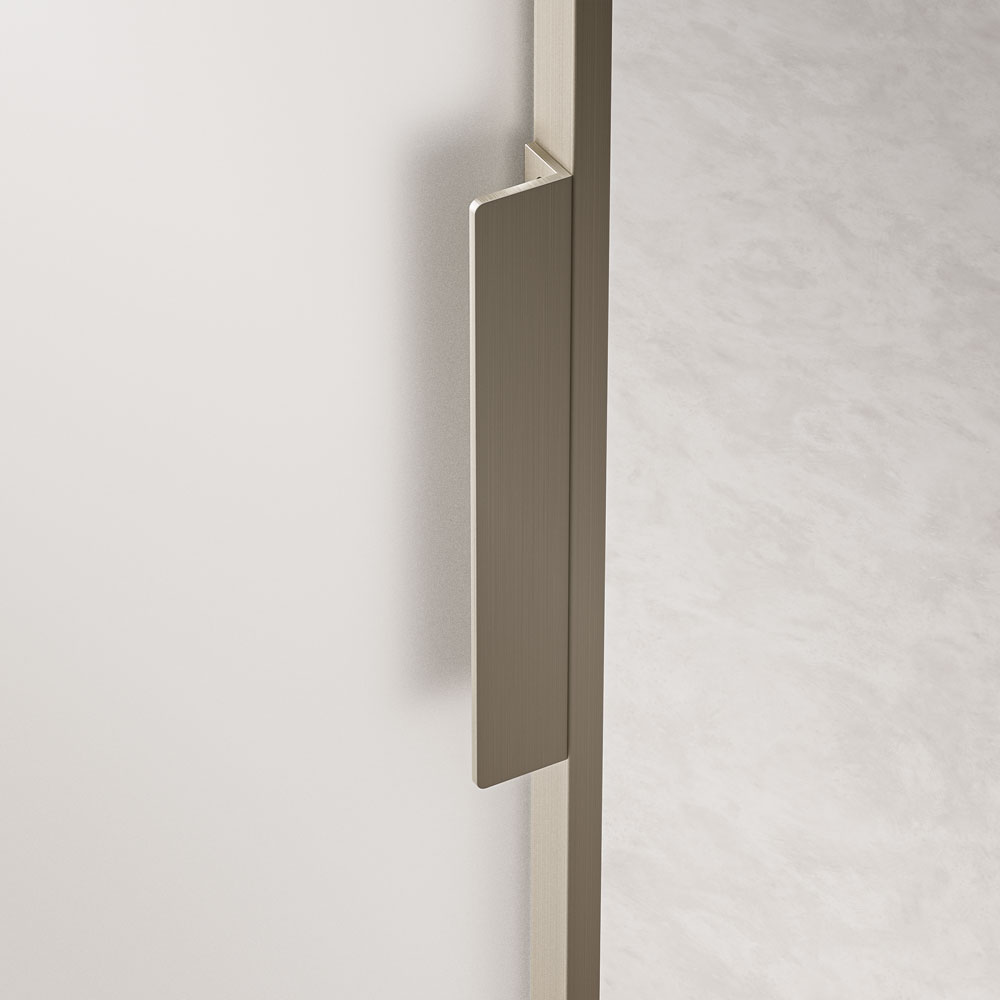 Aluminium

White

Titanium

Moka

Brass

Black