Swing door
Manhattan Line
The swing door is characterized by a small profile that draws a minimal frame around the door. The full-height hinge is integrated into the perimeter profile for a clean and essential appearance.
Dimensions on demand.
The doors can be customized with a maximum width of 1025 mm and a maximum height of 2800 mm. Glass thickness 10 mm (tempered monolithic or tempered laminated).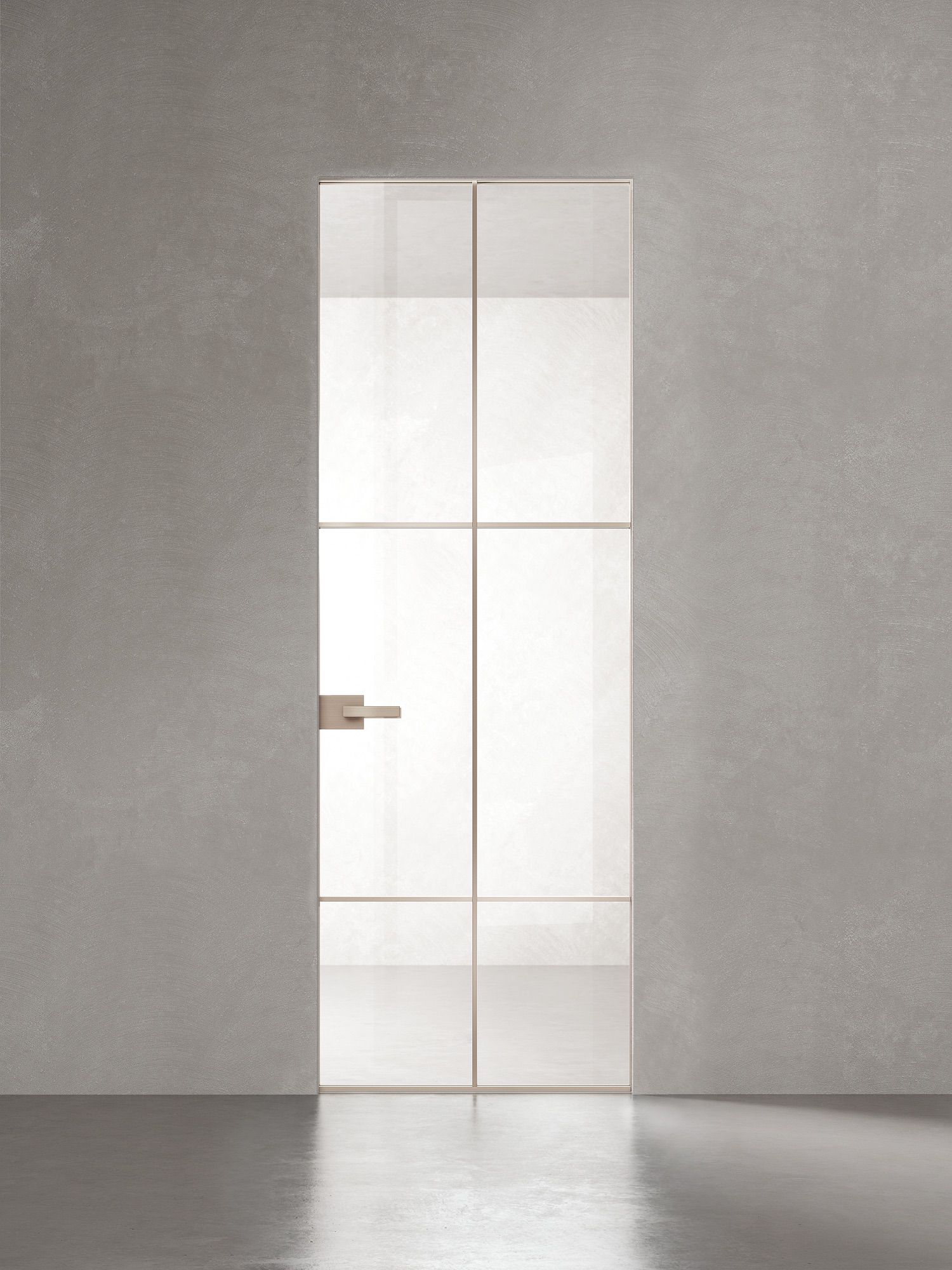 Grid collection is the interpretation of Manhattan door under the
banner of the maximum geometric accuracy.
A project in which the doors are characterized by horizontals and verticals crosspieces, applied on both sides of the glass. Embellished by this aesthetic
detail with a strong expressive value, the rooms receive a particular modern and retro atmosphere at the same time.
The four models are selected to be exclusive and recognizable on the market.
On demand, they can be customized according to the design allowing the creation of different aesthetic configurations enable to satisfy different stylistics and designs requirements.



The glass door systems by HenryGlass are custom-made with different types of accessories.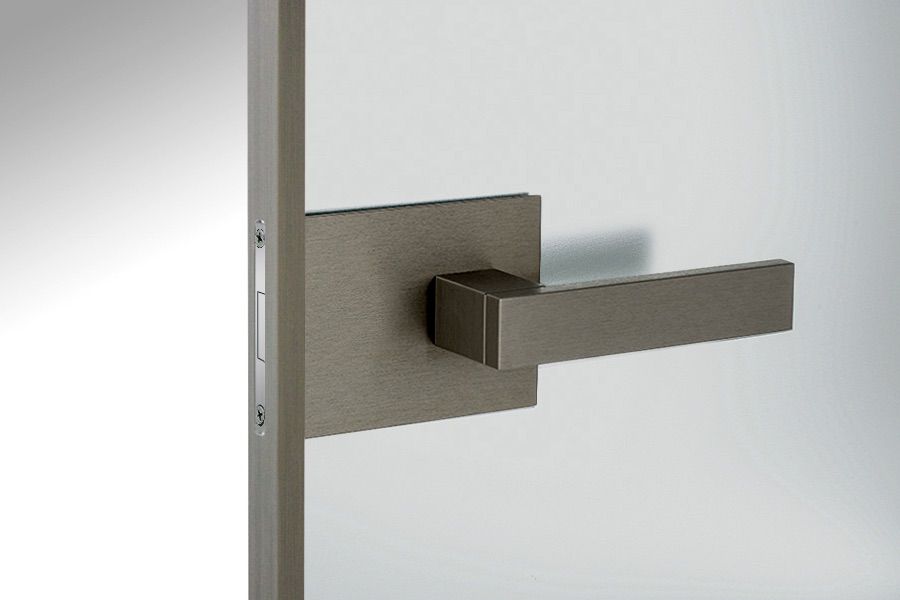 Aluminium

Black

Moka

Titanium

White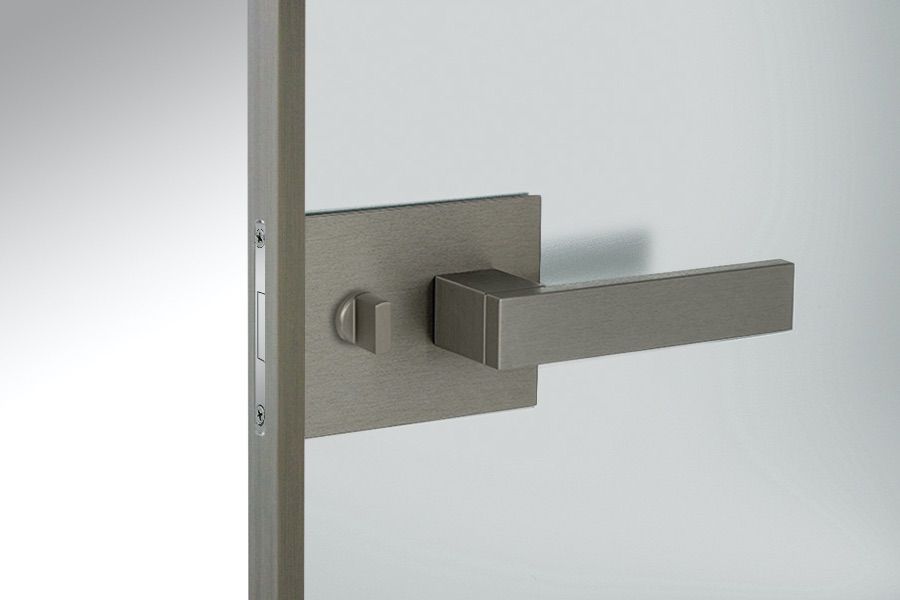 Magnetic lock with turnsnib
For swing
Aluminium

Black

Moka

Titanium

White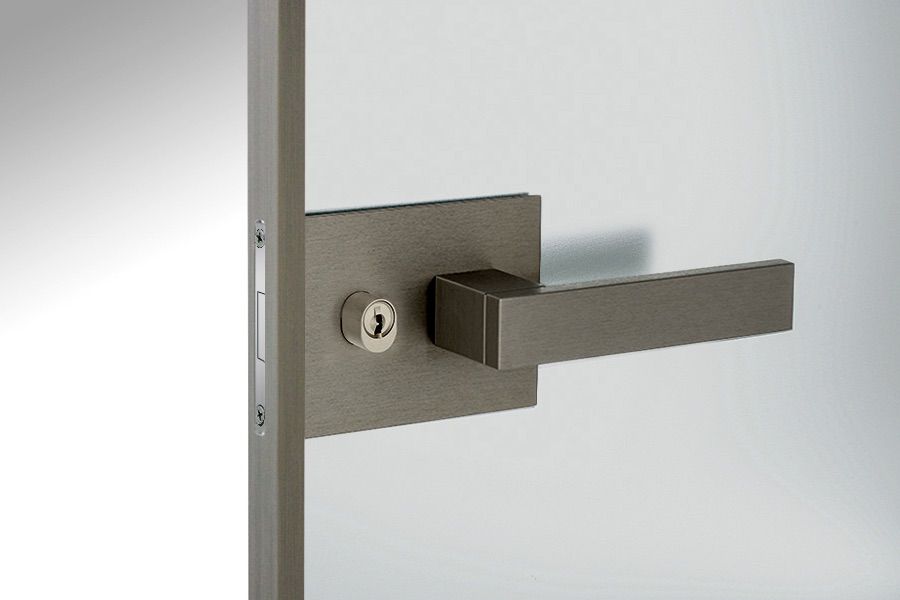 Magnetic lock with cylinder and key
For swing
Aluminium

Black

Moka

Titanium

White