Swing door
Manhattan Line
The Manhattan hinged door is characterized by a minimal profile that draws a minimum frame around the door.
The full-height hinge is perfectly integrated into the perimeter profile for a clean and essential aesthetic.
Dimension on demand: max 1025 x 2800mm
To be able to open the door up to 180° and to have better performance in terms of installation and adjustment, another model of Manhattan hinged door with full-height tubular hinge is available.
It's MANHATTAN 180 and it has no comparison among similar models on the market.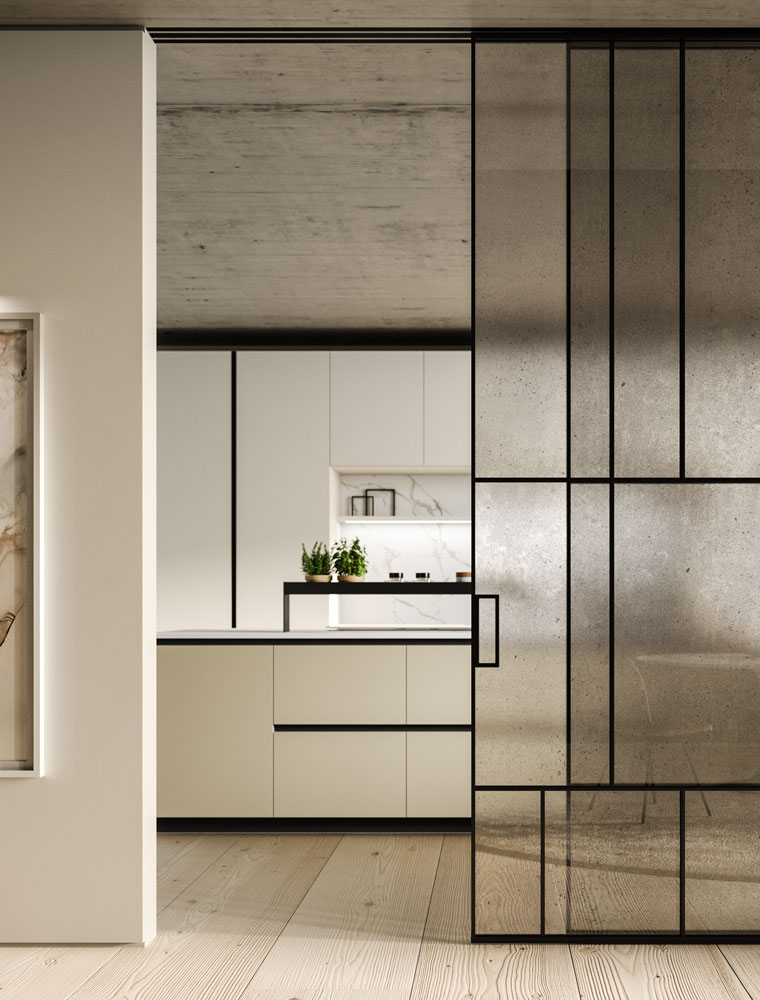 The choice of English-style doors is tied to a question of design but also to the desire to recreate environments with a timeless, retro charm.
The Grid collection recalls elements of the industrial style with clear, squared, minimal forms.
Nicola Gallizia has designed eight refined and extremely contemporary models for HenryGlass that are able to create, either alone or combined with other designs, balanced configurations with a strong aesthetic impact.








The glass door systems by HenryGlass are custom-made with different types of accessories.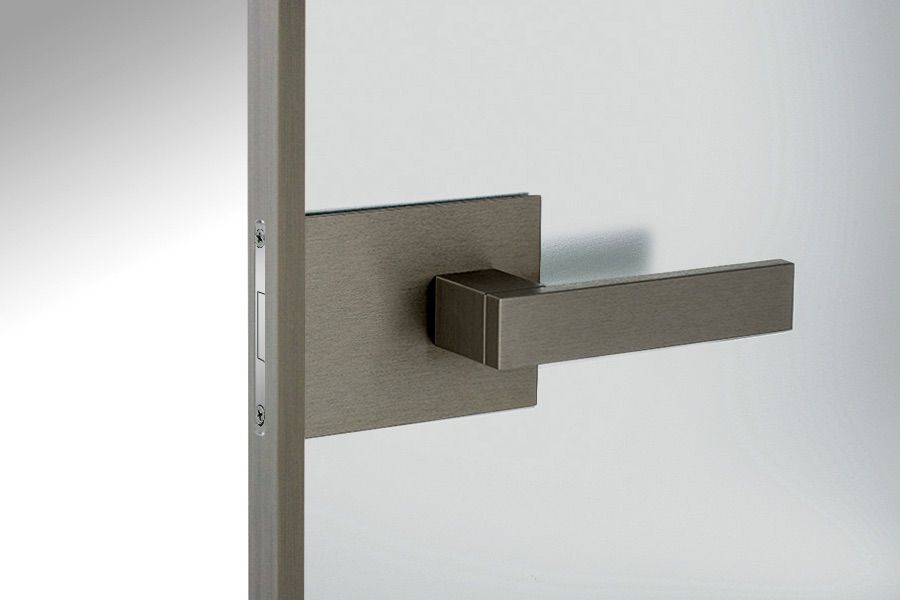 Brass

Black

Aluminium

White

Titanium

Moka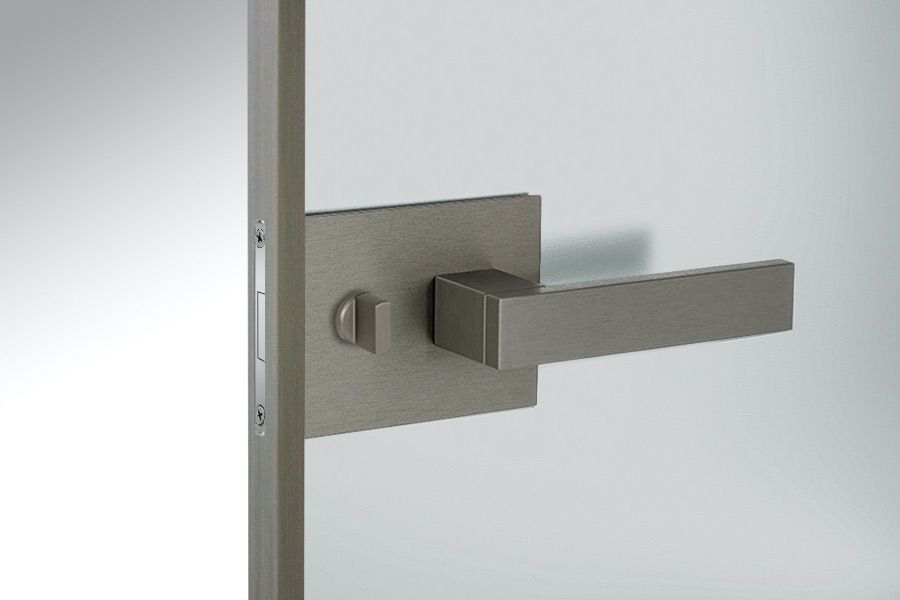 Magnetic lock with turnsnib
For swing
Black

Aluminium

White

Titanium

Moka

Brass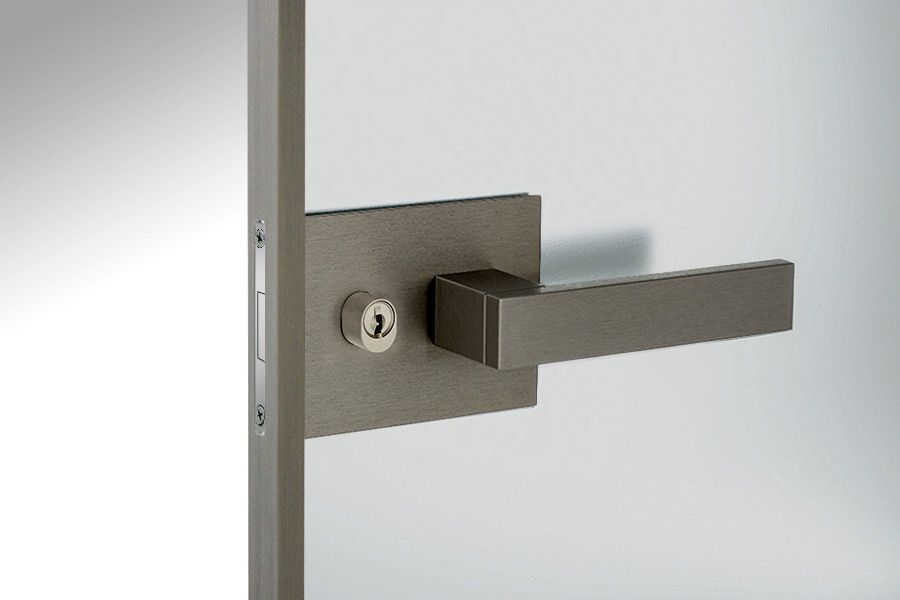 Magnetic lock with cylinder and key
For swing
Black

Aluminium

White

Titanium

Moka

Brass