a breath of eclecticism and playful harmony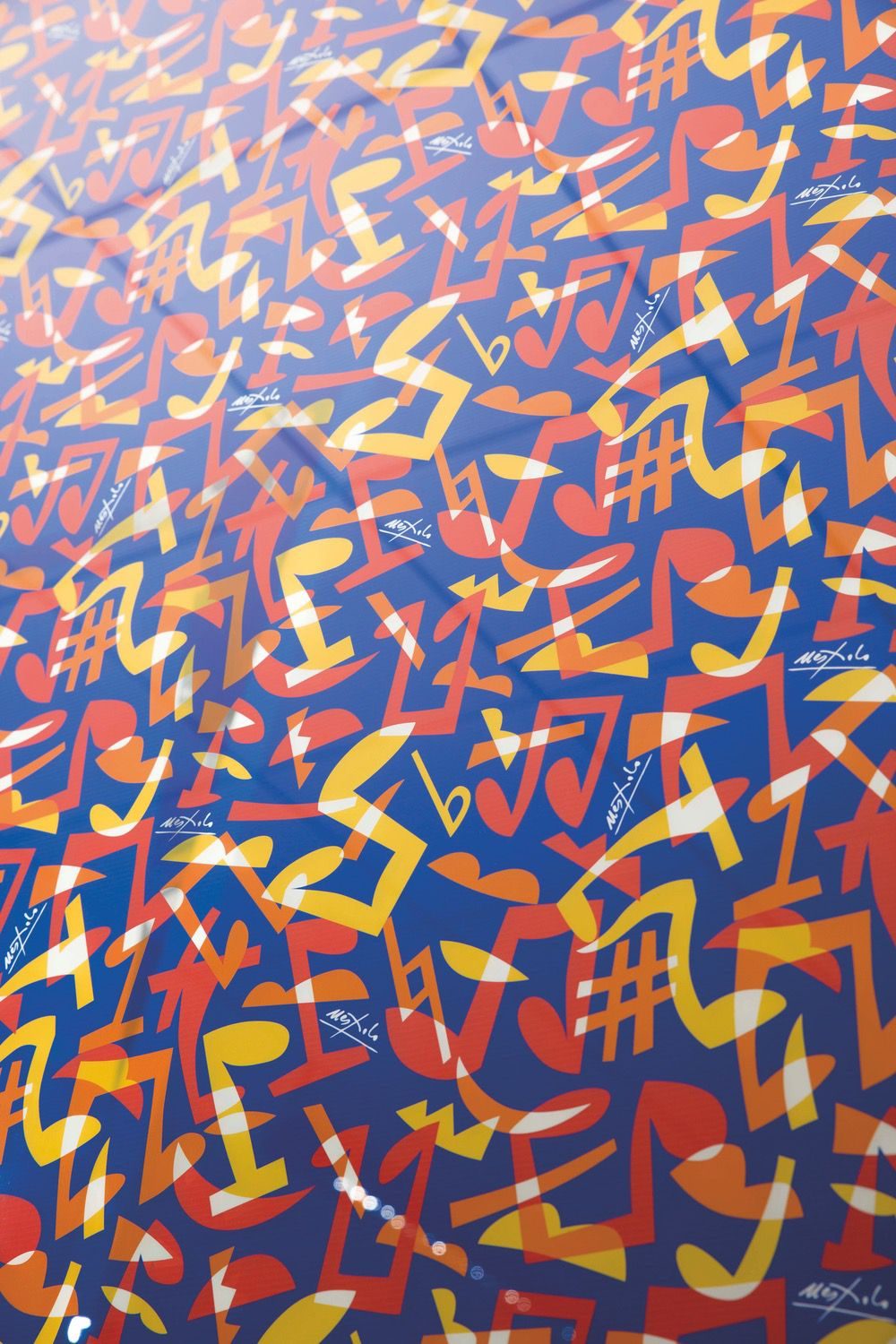 A building that should have been used as a mechanic's workshop, then converted into an immense and functional space that still evokes cultural ties with Futurism and the avant-garde of the twentieth century; an extraordinary creative environment combining the different aspects of human creativity.
This is the laboratory of Ugo Nespolo, an immense container of spaces with different functions where one can feel how fundamental cultural experience is in the work of an artist who has never limited his interests solely to painting, and never believed that one should only use brushes because all the historical avant-gardists demonstrated otherwise.
A person of profound culture but with a friendly soul, always helpful and enthusiastic in the association of mosaic/glass that we offer: a technique that already was part of his creative experience but that implied new trials, swirls of images, colour flows, graphic puzzles and letters to be worked out in a new material and ironic language.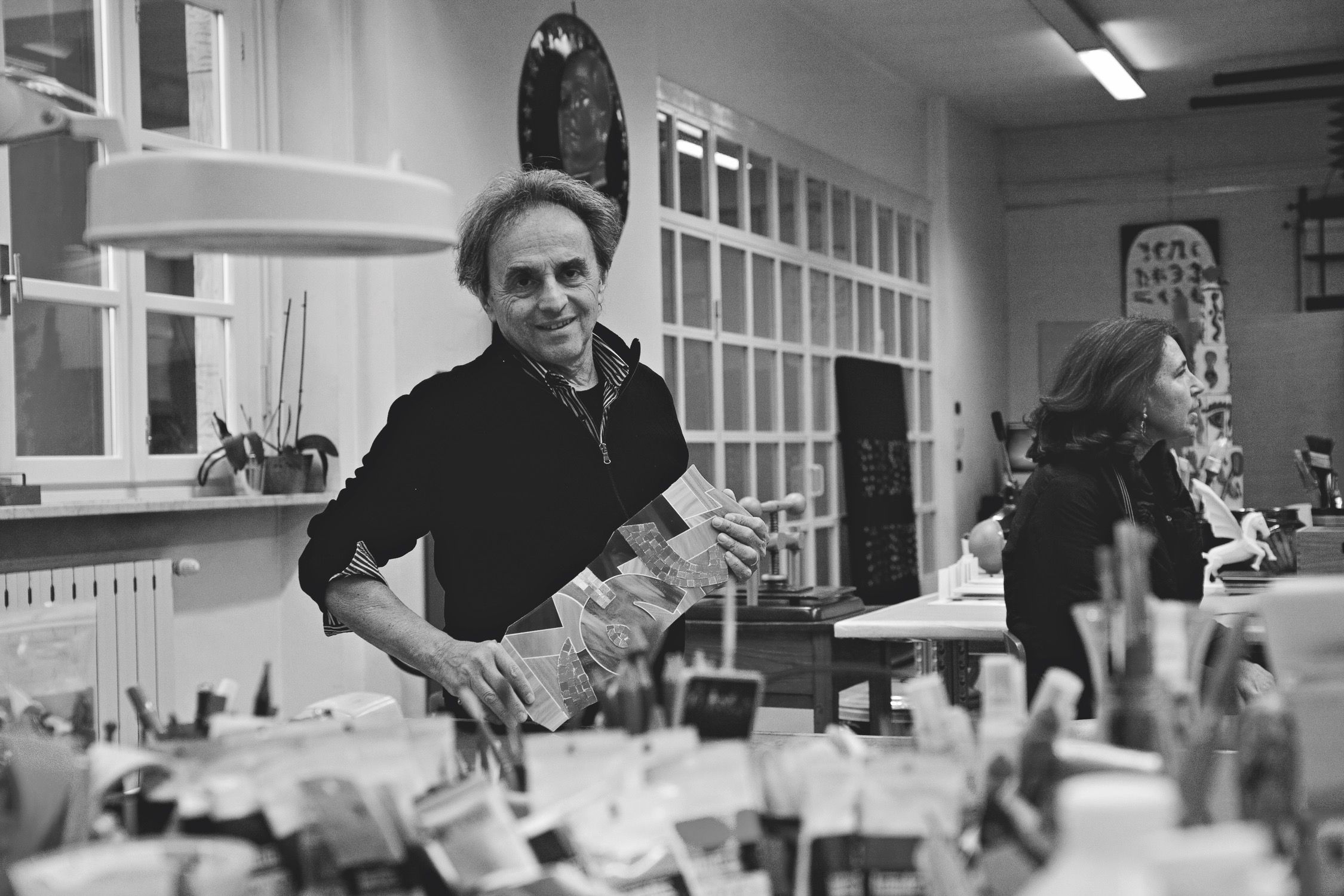 His decorations are cheerful compositions of typographical and figurative elements which form a balanced puzzle of symbols, from a graphic print readable at a glance, intense and never taken for granted.
The functionality of the design often leads to detachment
and coldness. Art then takes the function
of animating and deliberately distorting it.
Biography
A multifaceted protagonist of the contemporary art scene, the Piemontese Ugo Nespolo is an example of how research, experimentation, desire for renewal may represent the essence of each artist. The artist, painter and sculptor has also experimented in theatre and cinema, demonstrating his eclectic interest in all forms of art and its expressions; a 360° intellectual, he operates by integrating painting and the visual arts with other disciplines by working on multiple planes of artistic language.