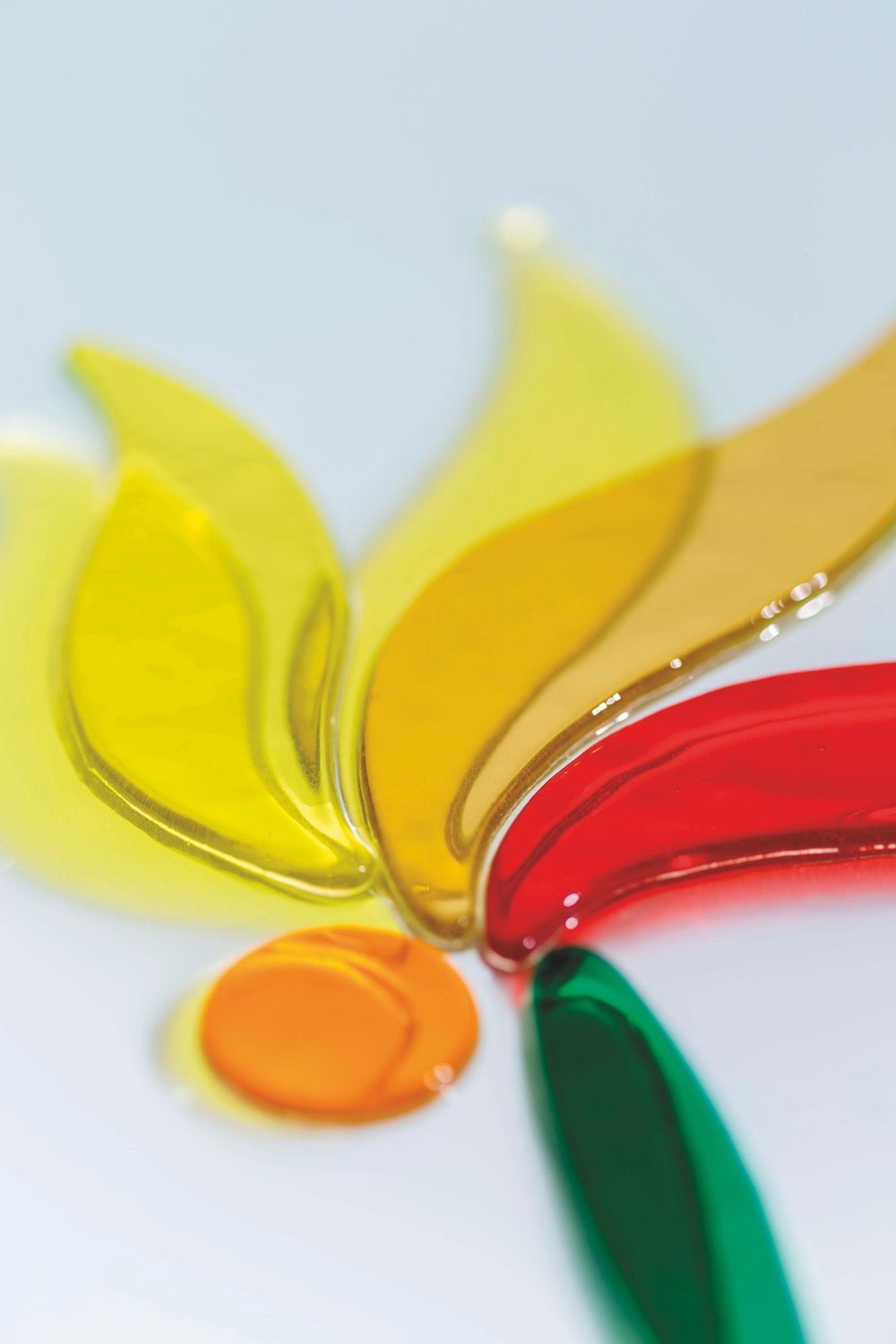 Riccardo Dalisi isn't just a man full of creativity, who has already invented a thousand things before resolving one: he is a truly volcanic man just like Vesuvius, which, together with the wonderful Bay of Naples, can be seen in all its Majesty from the terrace of his laboratory.
We would have wanted to do it upon arrival, but it was impossible not to look around: his studio looks like a puppet workshop, bloated with objects, paintings, sketches in precarious balance where everything is hanging, squeaking and swaying. Immersed in a sea of vibrant stacks of cards, miniatures, sculptures and bobbing coffeemakers, we are struck by the rare sensitivity of this artist, active in the social and lover of organised chaos.
His idea? Combining glass and metal at an unusual standard. We made it, and here is a system of balance that, as Dalisi stated, constantly suggests to us that "we don't have to convince, we have to overwhelm!".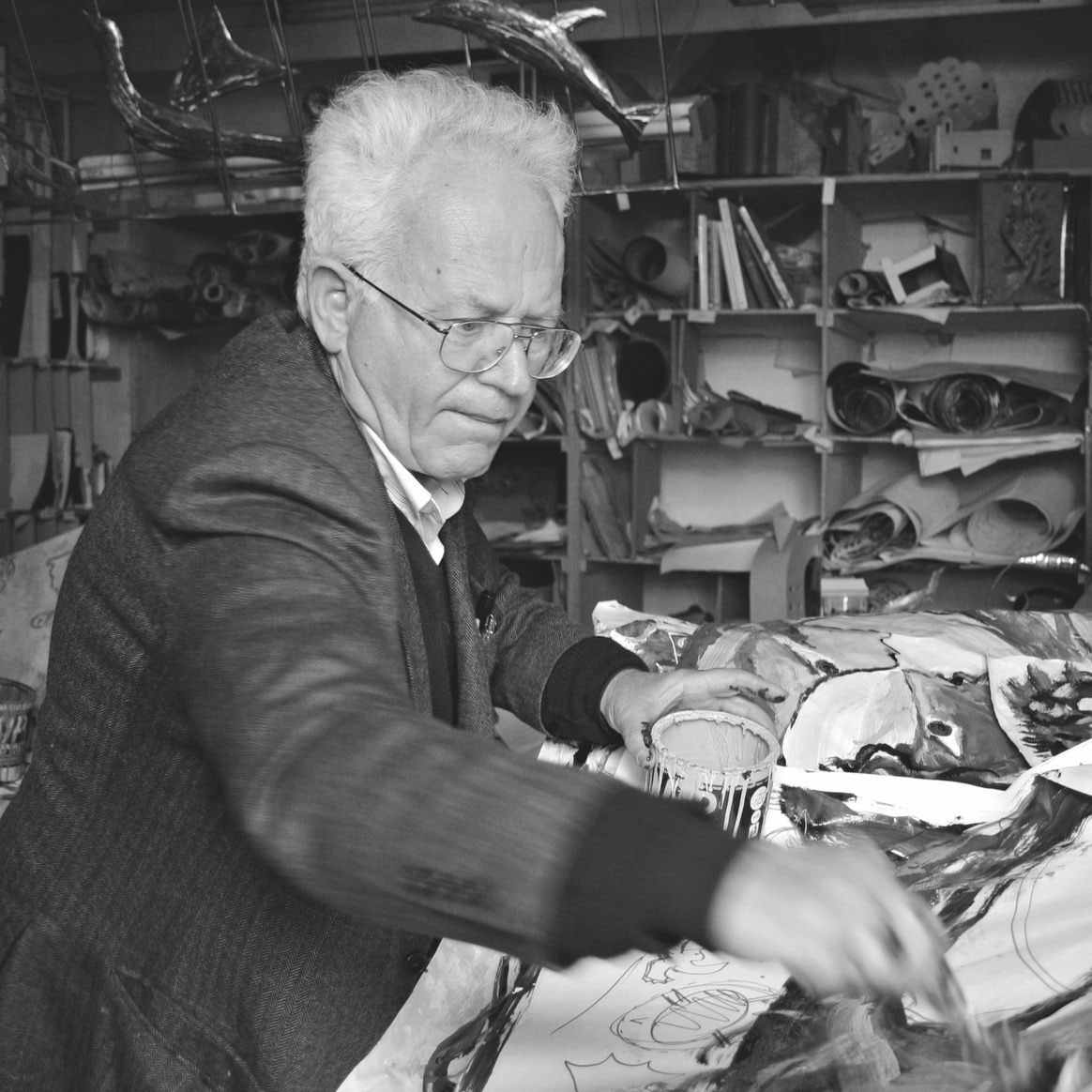 The perception of movement, the feel of a flower moved by the wind.
A dynamic and sculptural element, made more vivid because he has chosen the hand made blown glass, that for its own nature is unique in every single pane produced, rich of differences, bowls, rough or smooth surfaces.
The glass door is art, entertainment and mobile figures, as well as screens, filters and magic gates. And it's like a music design. A music that stops the invisible, reveals it and forces it onto the sheet, relaxes it calmly.
The figure vibrates in the blank descent of the notebook. 
Biography
Recognised as an architect and teacher, Riccardo Dalisi has conducted pedagogical activity in the slums of Naples and founded a street art workshop aimed at young people in need of his city. At the same time, he began working as a designer, artist and poet, winning the Golden Compass in 1981.
His contagious, passionate and supportive activities continue in balance between several disciplines, free from established patterns and schools of thought.